Our Products
Discover the best vegan, natural and gluten-free products on the market. Browse our catalogue of vegan gift hampers, gluten-free hampers and boxes or find your favourite free-from products in our Shop. We handpick all the products we include in every hamper to ensure yours will be well received. Order online today with quick delivery throughout the UK.
Subscriptions
Discover a Goodness box that suits you
Each month we send out our carefully curated Subscription boxes filled with exceptional vegan and gluten-free food.
Discover healthy alternatives that are high in quality and a better and safer choice, while saving you time and energy!
High-quality products that you will love
Exciting new selection delivered every month
Cancel anytime
Corporate services
Impress your clients with unique gifts and show your employees your appreciation with a wellbeing package of healthier snacks.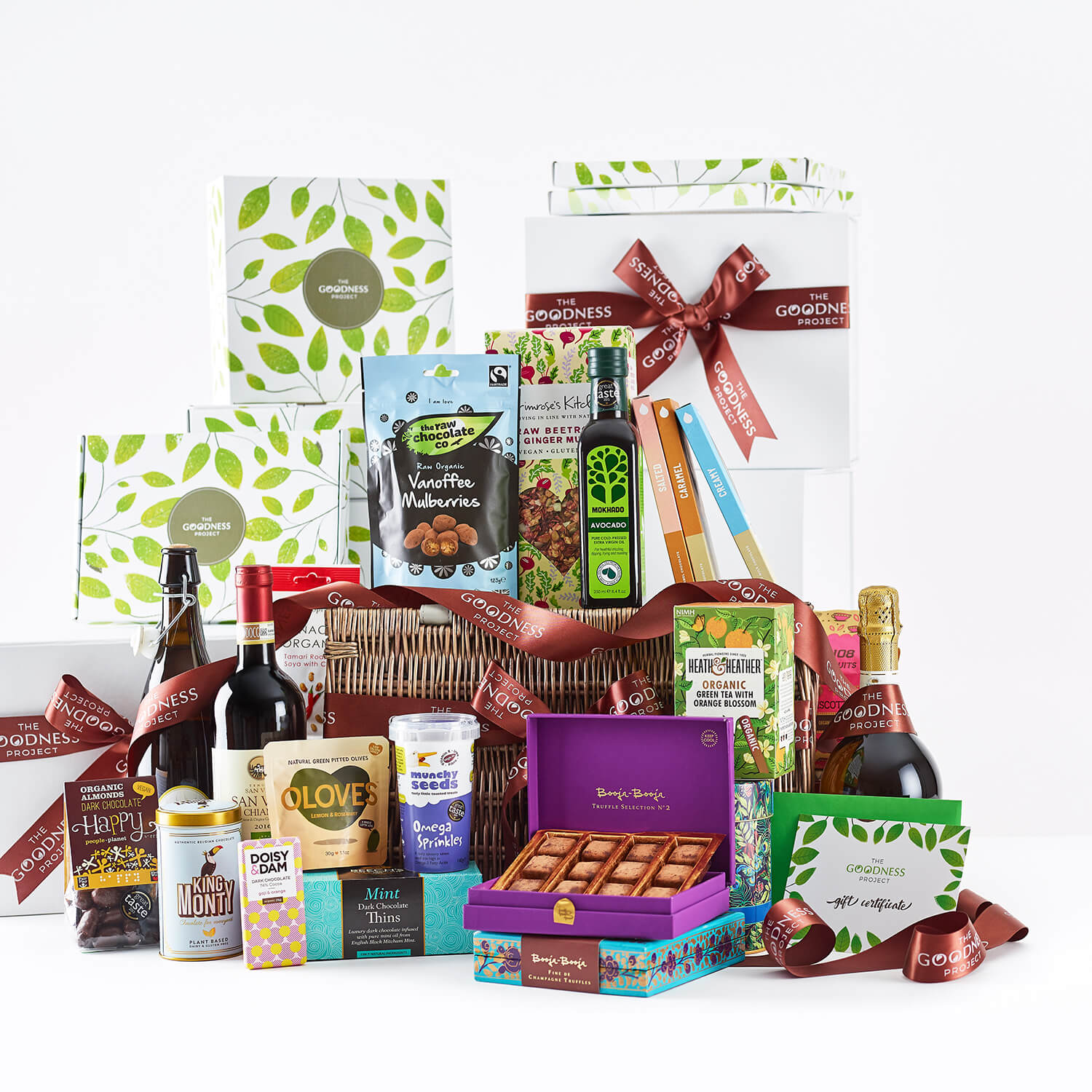 Corporate gifts
We specialise in high-quality and unique corporate gifts that clients will remember. Our attention to detail and our personalised service means we can offer a number of made-to-order and bespoke options for unique corporate gifts.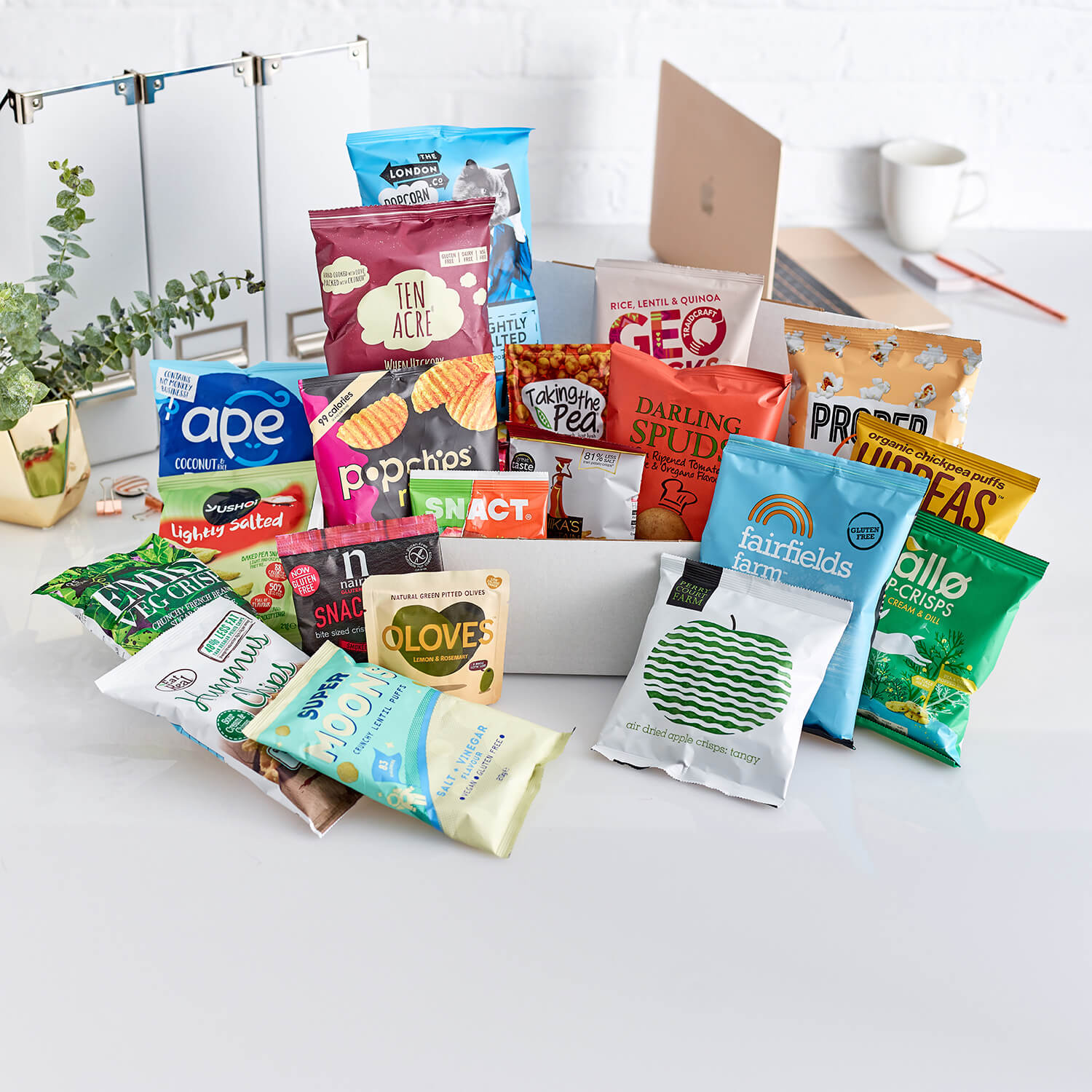 Office snacks
Delicious, healthy snacks delivered to your office. We make it easy for your employees to have 'grab and go' access to healthier snacks and fresh fruit so they can stay onsite, be properly fueled, and amplify their productivity and engagement.
Love notes
Love this site. It's awesome getting some of my friends and family unique and nice gifts while I am on the other side of the world. The feedback is always amazing.
Daniel T. via Facebook

I have to say I was very impressed with my first box. It was absolutely full to the brim and I enjoyed every single product. Great value for money, thank you guys!
Sophie via Twitter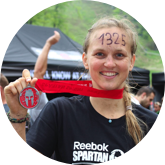 What I love most about the Goodness Project is that they have thought about so many different aspects when putting their boxes together! From healthy snacks to treats to beauty products, complete and utter geniuses.
Laila Daho via Instagram