The Goodness Project Office Snack and Fruit Delivery Service.
We deliver delicious healthy snacks and fruit boxes to offices across London and nationwide. Each Goodness box expertly designed by a nutritionist. Whether you are a startup or one of the big boys, we want you to think about your team and how you treat them. We know exactly how to reward your team during and after a long project and give them the boost to keep up the good work.
Why choose us?
ULTRA-CONVENIENT

No more headaches in dealing with your office snacks.

PRODUCT EXPERTISE

In addition to our corporate services, we also sell hundreds of Goodness boxes every month. We constantly search the market to find the best energy-boosting, natural snacks that are free from nasties and taste delicious.

HEALTHIER OPTION

We are committed to supporting the health and wellbeing of your business. We know from experience that balanced snack options mean staying fuelled for a long period of time.

EXCITING

We offer a constantly revolving product selection that your employees are guaranteed to love.

SAVE TIME

Give your employees convenient access to healthy foods so they can stay on site and to save them time and energy.

FLEXIBILITY

Want regular delivery for your whole office or a one-off to support a special event? Want only the Nosh box and 5 boxes of it? No problem, shoot us an email and we will find you the best combo for your needs.

MIX AND MATCH
No set plans, you choose what you need. Mix and match your boxes as you wish! Our most popular combo (based on a team of 35, two snacks per person):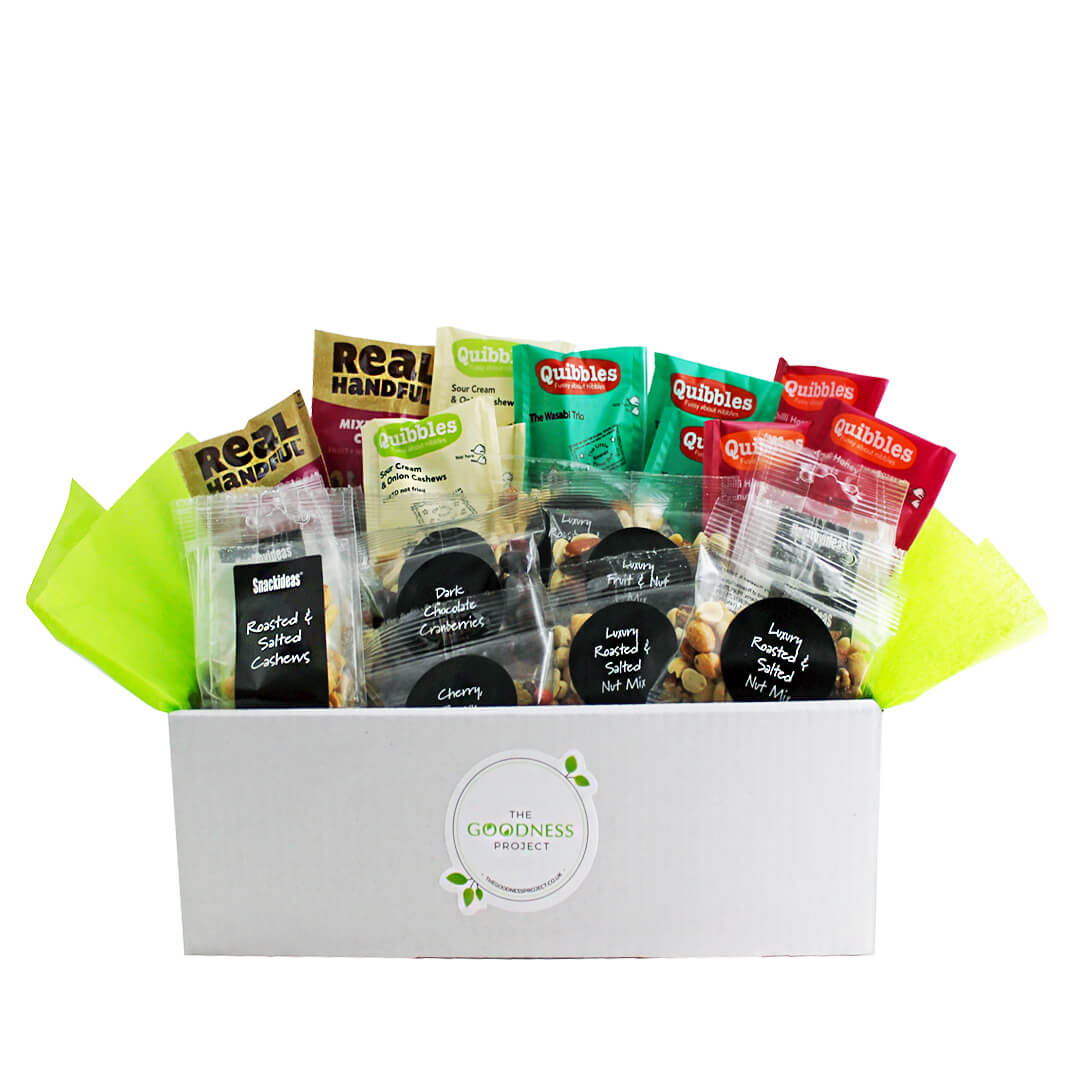 Nutty Nibble Box
- 25 x 40 g scrumptious nut mixes
£20
+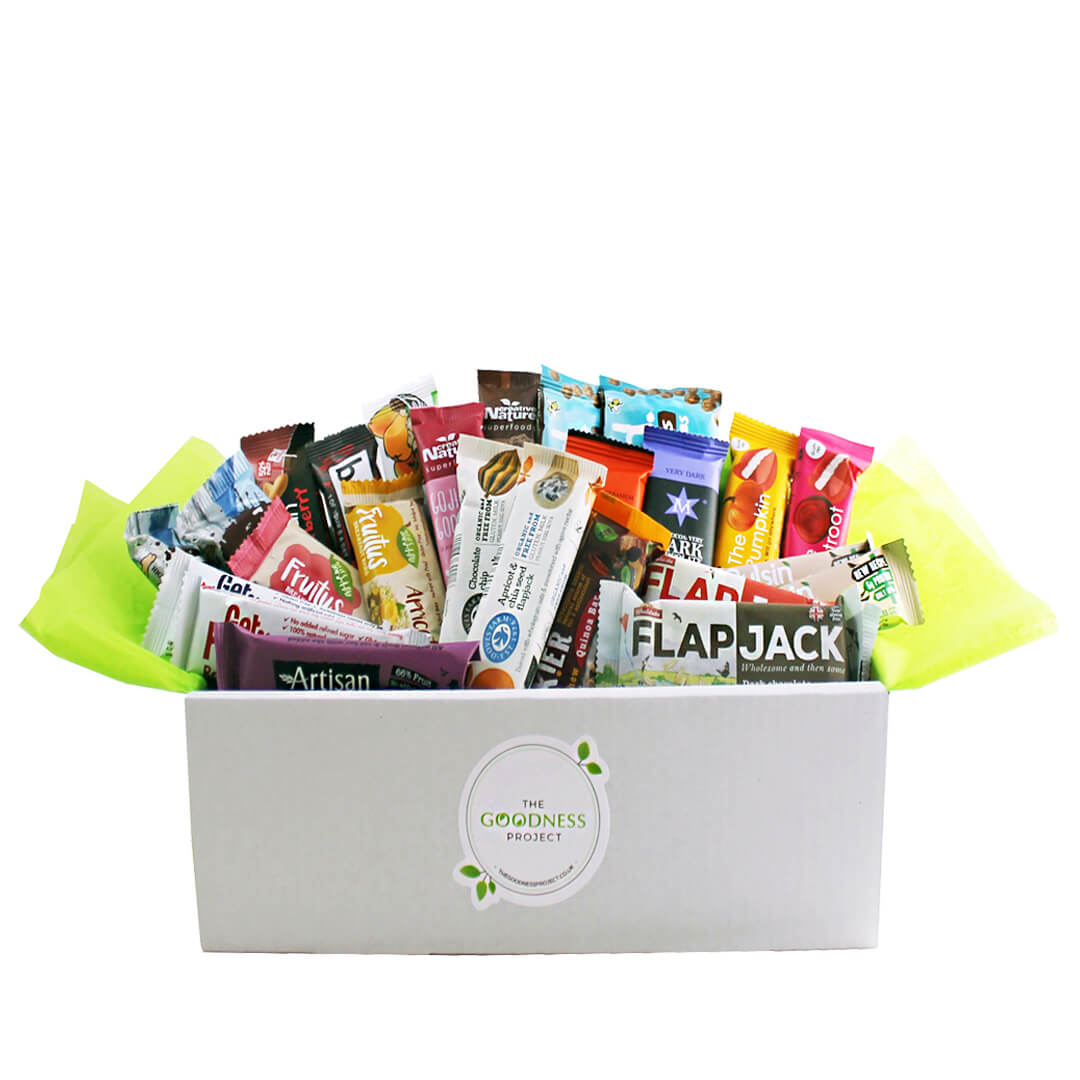 Bite Box
- 25 assorted snack bars (plant based, gluten-free & healthy)
£40
+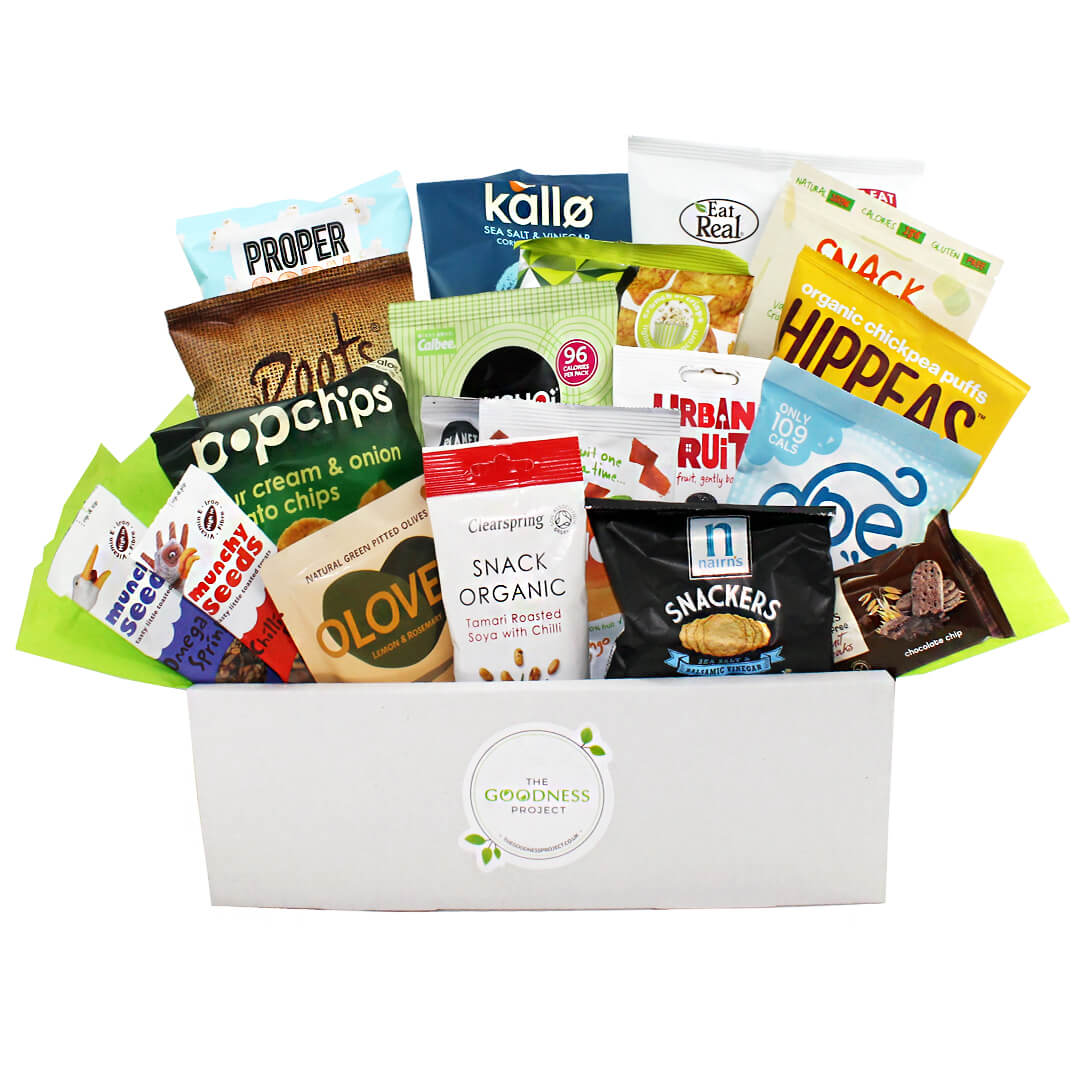 Nosh Box
- 20 assorted fruit, veg and crisp snacks
£25
= £85
FREE delivery + FREE Box of English Tea (100 bags) with your 1st delivery
Find out more about our scrumptious snack range, click HERE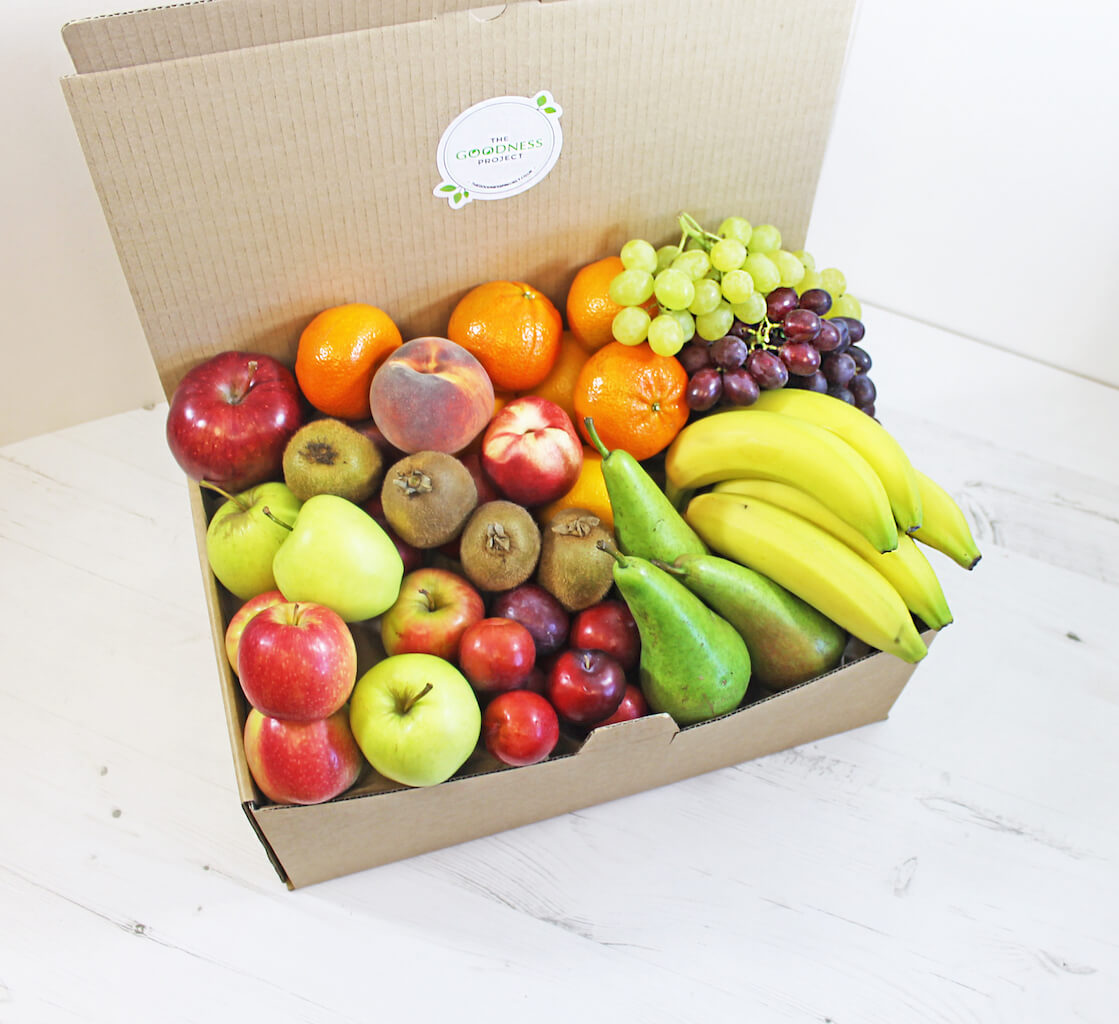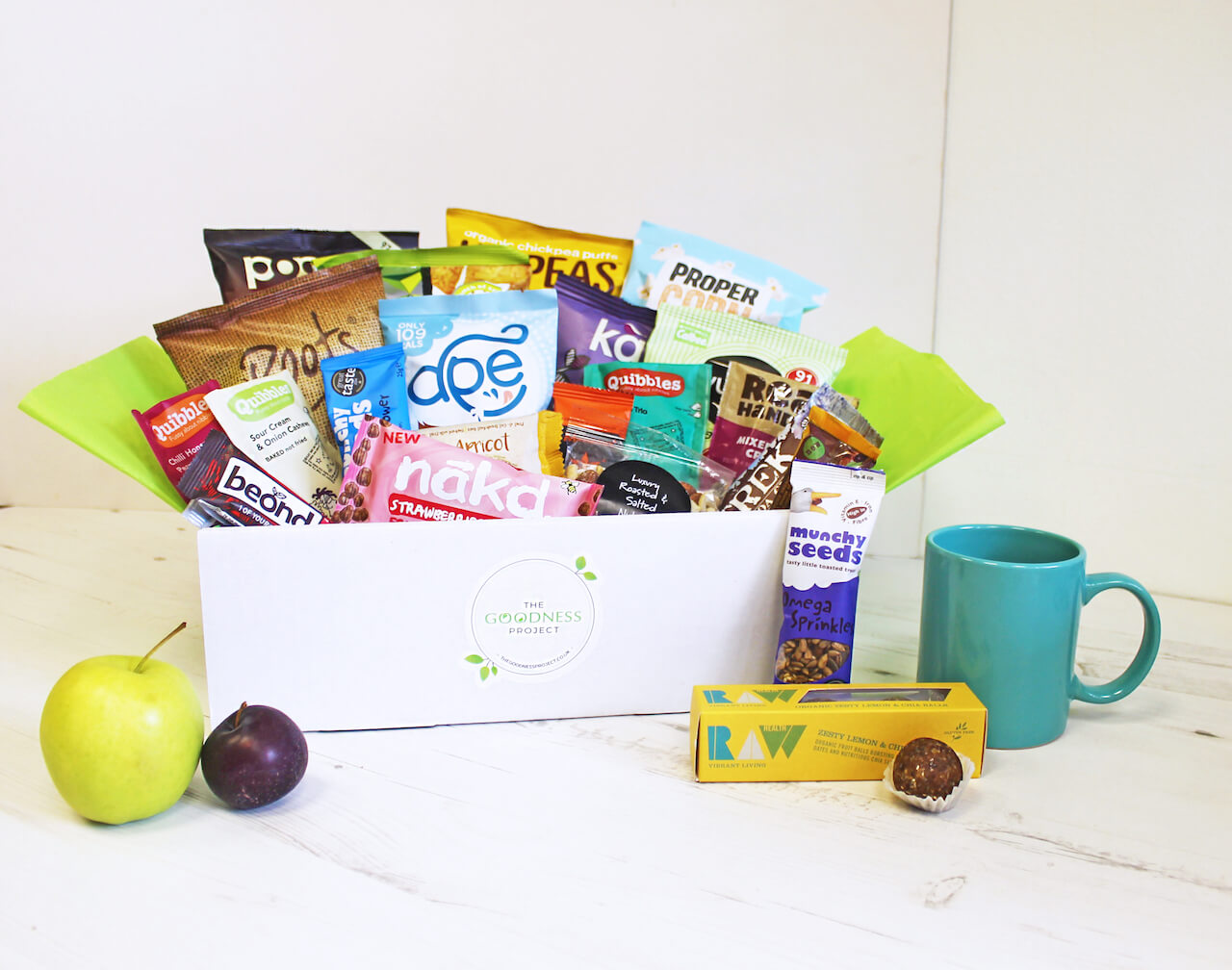 Order a one-off trial boxes for your team today!
Or to get started and to get a cost-effective quote please tell us a little bit more about your requirements:
Already in the offices of